The Plunge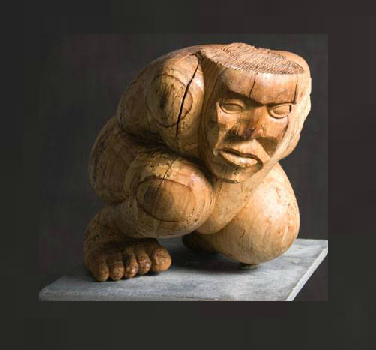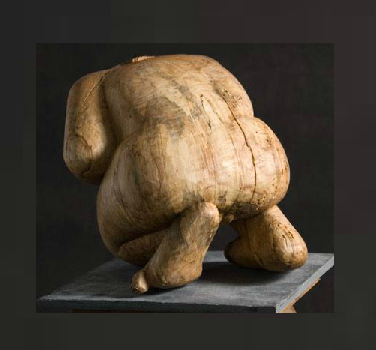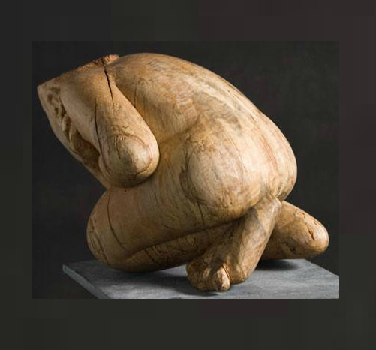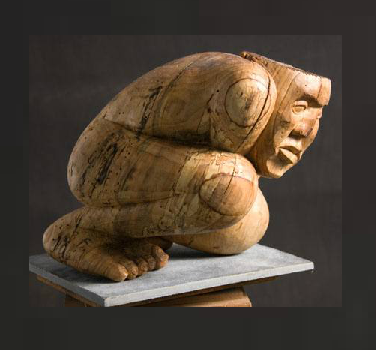 This sculpture is in white oak and is about 14″ X 16″ X 18″… I have titled it, "Plunge".
These sculptures are also available… email me for the particulars.
In To The Opposition
This one, a marble relief I call "In To The Opposition" it is 5/8" thick and 3½" tall and 8" long.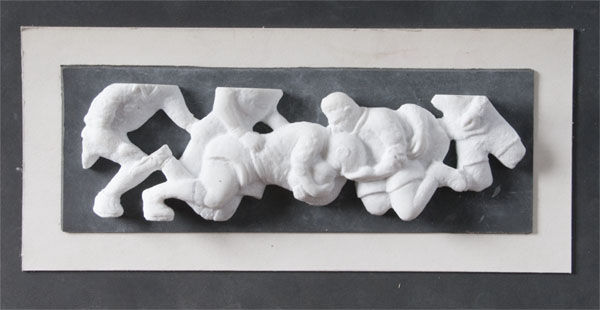 I have just learned how to cast more of these and will have the cast versions on the web site soon.